La formation des villages de la vallée inférieure de la rivière de Suceava
Abstract
This paper presents the Suceava river Low Valley toponimy which is analyzed both descriptively and historically. We tried to emphasize the historical value of toponyms and their role as valuable documents that enhance a better knowledge of the history of people and their language. Interpreting the toponymic etymology requires not only a formal approach in terms of linguistic form of expressing a certain place name, but also a more complex approach that takes into account all relevant data with respect to its origins. Consequently, on the basis of geographic and historic elements specific to this area, we tried to highlight the interconnections among them and other elements that are attracted to their sphere, thus determining a certain semantic field.
Keywords
toponyms, semantic structure of toponyms, toponymic etymology
Refbacks
There are currently no refbacks.
DOCT-US
ISSN: 2065-3247
------------------------------------------------------------------------------------------------------------------------------------------------------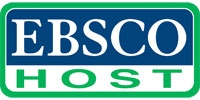 ------------------------------------------------------------------------------------------------------------------------------------------------------
Publicaţie periodică finanţată prin
Proiectul POS DRU "Doctoral Burses at USV",
Contract de Finanţare POS DRU/6/1.5/S/22