The state of knowledge regarding the dynamics of the geographic landscapes
Abstract
The paper is a review of the state of knowledge regarding the dynamics of the geographic landscapes and aims at making more clear some aspects linked to the relative new part of ecology, namely the science which studies the landscape, named landscape ecology. Landscape ecology is a relatively new science, which developed due to the increment of the environment and territory management problems, scale importance recognition in ecology and biology, of the fact that the technology developed pretty much in the last few years in order to gather and study as many spatial data as possible in order to come to the support of the researchers dealing with these problems. The paper presents the directions of the landscape ecology, various points of view in defining this science of the landscape, its component elements, and causes of the landscape dynamics and metric indicators to characterize all this factors.
Keywords
landscape, dynamics, indicators, hemeroby, causes
Refbacks
There are currently no refbacks.
DOCT-US
ISSN: 2065-3247
------------------------------------------------------------------------------------------------------------------------------------------------------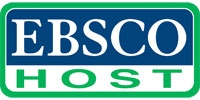 ------------------------------------------------------------------------------------------------------------------------------------------------------
Publicaţie periodică finanţată prin
Proiectul POS DRU "Doctoral Burses at USV",
Contract de Finanţare POS DRU/6/1.5/S/22