Bioethanol from Lignocellulosic Biomass: A review
Abstract
The perspectives of biobased fuels as options for partial fossil fuels substitution has encouraged research on the availability of biomass feedstock and development of efficient conversion processes. In the case of fuels for transport, bioconversion of lignocellulosic materials to ethanol has been recognized as one of the promising routes of producing competitive substitutes to gasoline.
Lignocellulose is the most abundant natural renewable resource and is one of the preferred choices for the production of bioethanol. As a substrate for bioethanol production it has a barrier in its complex structure, which resists hydrolysis. For lignocellulose to be amenable to fermentation, treatments are necessary that release monomeric sugars, which can be converted to ethanol by microbial fermentation. The current state of the art on acid and enzymatic hydrolysis of lignocellulose and subsequent microbial fermentation to ethanol are described in this work. Approaches for detoxification of the lignocellulose hydrolysate for effective fermentation to ethanol are also described
Keywords
lignocellulosic material, enzymatic hydrolysis, cellulose, hemicelluloses, lignin
Refbacks
There are currently no refbacks.
DOCT-US
ISSN: 2065-3247
------------------------------------------------------------------------------------------------------------------------------------------------------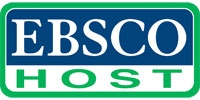 ------------------------------------------------------------------------------------------------------------------------------------------------------
Publicaţie periodică finanţată prin
Proiectul POS DRU "Doctoral Burses at USV",
Contract de Finanţare POS DRU/6/1.5/S/22