The Risk of Forest Fire in Suceava County
Abstract
The paper aims to identify and diagnose the risk of fire in the forests of Suceava County, approaching the activity from the point of view of the fireman acting to implement the measures of prevention and firefighting, as well as from the point of view of the one who organizes, coordinates, leads and carries out activities of limitation and extinction of the fires affecting the forest fund.
Therefore, after a brief overview of the defining elements of Suceava's forest fund, of the importance and the role of the forest in the life of the county, we will move on to the development of a risk analysis, pointing the risk factors with an active or potential presence. The presentation of a few elements of risk theory, which places landmarks in a research of this kind, creates the premises of an objective approach, concrete and with commensurable results of the fundamental elements that define the risk of fire in the forests of Suceava. The risk factors are presented and analyzed according to their presence and influence, the dimensions of their consequences and the frequency of risk manifestation. Also, the risk factors are each analyzed, both in terms of the natural and anthropogenic contribution and the way in which they manifest their presence in the production of the risk fire: as determinants or as situational factors. Finally, the paper briefly presents the similarities and the differences of risk fire between the mountain forests and the plain forests.
Keywords
Risk, fire, forest, anthropogenic , factor
Refbacks
There are currently no refbacks.
DOCT-US
ISSN: 2065-3247
------------------------------------------------------------------------------------------------------------------------------------------------------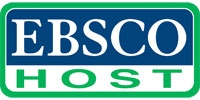 ------------------------------------------------------------------------------------------------------------------------------------------------------
Publicaţie periodică finanţată prin
Proiectul POS DRU "Doctoral Burses at USV",
Contract de Finanţare POS DRU/6/1.5/S/22