La traduction entre pratique et théorie. Les frontières de la traduction
Abstract

The main aim of this article is to show that the interest in studying the translation has become a serious preoccupation for the specialists in this area. The translation is no longer perceived as a simple product, as a result of the act of translating, on the contrary, an interest for a practical and theoretical translation is more and more increased (a conception sustained, among others, by Henri Meschonnic and Irina Mavrodin). In a different way, the translation can be found under different forms of international communication: a written or oral translation of some information, a book translation, interpretation, subtitle or film dubbing, in other words, the translation is generally present in all fields of the activity of man. Hence, the need of making a theory or a translation analysis. But this theory shouldn't be isolated, on the contrary, it must contain illustrative examples, which should come from real translation practice (an idea sustained by Umberto Eco). Also, it would be interesting to note the fact that the translation is regarded along with many other disciplines, such as: translation, linguistics and poetics. This fact makes us notice an essential aspect: the translation becomes an important study subject, which tries to find a particular place among other humanistic disciplines.
Keywords
translation, traductology, pratice and theory of translation, poetics, linguistics.
Refbacks
There are currently no refbacks.
DOCT-US
ISSN: 2065-3247
------------------------------------------------------------------------------------------------------------------------------------------------------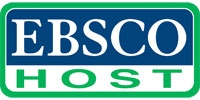 ------------------------------------------------------------------------------------------------------------------------------------------------------
Publicaţie periodică finanţată prin
Proiectul POS DRU "Doctoral Burses at USV",
Contract de Finanţare POS DRU/6/1.5/S/22