L'imparfait de politesse en français et en roumain (illustré dans le discours journalistique)
Abstract
The imperfect tense has been studied for a long time by a vast literature. It is a verbal tense, which lends itself to a multitude of uses, therefore being difficult for the majority of the previous studies to explain globally all of its usages. There is an abundance of nuances, yet we shall refer to only one of the numerous values of this temporal form, namely the imperfect tense "of politeness". Politeness is a courteous manner that respects accepted social usage, and the interest in politeness as a social norm dates from the ancient rhetoric. Each era had its norms of politeness, which had their own characteristics in every community. Conversation is where territoriality manifests itself, territoriality where a social subject is supposed to apply a set of strategies in order to preserve his image and/or to spare his interlocutor's. The attitude of the dialogue partners depends on the relationship among them: among parents and children, work colleagues, employer and employees, heads of institutions, or among teachers and students. The imperfect tense is not always able to express politeness by itself: there is a strong connection between the imperfect, the situation of communication where it occurs and the relationship among the dialogue partners. However, the discussions on the pallet of usages of the imperfect tense are far from being exhausted.
Keywords
imperfect tense, politeness, modesty, communication, interlocutor.
Refbacks
There are currently no refbacks.
DOCT-US
ISSN: 2065-3247
------------------------------------------------------------------------------------------------------------------------------------------------------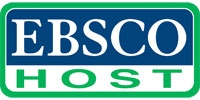 ------------------------------------------------------------------------------------------------------------------------------------------------------
Publicaţie periodică finanţată prin
Proiectul POS DRU "Doctoral Burses at USV",
Contract de Finanţare POS DRU/6/1.5/S/22