Littérature-médecine: une lecture socio-pathologique de Calvaire de drépanocytaires de Chantal Julie Nlend
Abstract
Through the pathological social reading of Chantal Julie Nlend novels Calvary of drepanocytaires through literature-medicine, this exploration offers a clinical theory. This article underlines the narrative, allegorical, and thematic functions of mental, genetic, and corporeal diseases. It stems from the comparison of the main characters and their different situations that this disease is metaphorical of a social malaise that the suffering of the characters, in particular, the childhood. The current problems of African societies are explained by the Cameroonian imagination. Through the literature-medicine, this reading offers a clinical theory of the pathological imagination.
Keywords
pathological, Chantal Julie Nlend, literature-medicine.
Refbacks
There are currently no refbacks.
DOCT-US
ISSN: 2065-3247
------------------------------------------------------------------------------------------------------------------------------------------------------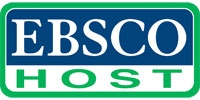 ------------------------------------------------------------------------------------------------------------------------------------------------------
Publicaţie periodică finanţată prin
Proiectul POS DRU "Doctoral Burses at USV",
Contract de Finanţare POS DRU/6/1.5/S/22