Lectures et relectures du conte savant et de ses réécritures
Abstract

The present analysis implies a new overview of the Perrault's tales or a re-reading of the old analysis done by the well-known critics of this genre, a reorganizing of the interpretative system of the tales considering its different types. These interpretations that are ones of a "second degree" (which means interpretations beyond the first meaning offered by the narrative discourse) represent a fascinating journey in the textual universe of the Perrault's tales, but also of its modern rewriting which will establish the various senses that can hide a narrative text having abridged dimensions. Our purpose is to read and reread these objects "complex and special that are the texts and especially the literary texts", in our case the Perrault's tales.
Keywords
modern tale, rewriting, semiotics, thematic content, parody.
Refbacks
There are currently no refbacks.
DOCT-US
ISSN: 2065-3247
------------------------------------------------------------------------------------------------------------------------------------------------------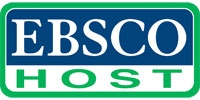 ------------------------------------------------------------------------------------------------------------------------------------------------------
Publicaţie periodică finanţată prin
Proiectul POS DRU "Doctoral Burses at USV",
Contract de Finanţare POS DRU/6/1.5/S/22