Interactions communicatives dans le talk-show culturel
Abstract
The talk-show is a media product, structured on the basis of the communicative interactions which take place between the direct participants to the event, but also between them and the TV audience. Starting with the definition of the 'interaction' term, our study tries to analyse this linguistic phenomenon in the cultural talk-show where the interlocutor validation focuses on the transmitter, represented by the show moderator and his guests, who address a receptor represented by the TV spectator but also by the guest or the show moderator (changing roles between locutor and alocutor). The analysis the basic components of cultural talk-show leads us to discover that the show moderator is a master of the interlocutory game in which his guests become actors in a theatre they know nothing about, and the TV viewers overcome their condition of mere passive receivers; thus, the televised discourse becomes a collective co-construct of a large cultural orchestra where each member performs a score adjusting himself after the others.
Keywords
interaction, interactional synchronization, communicative frame, space frame, temporal frame, participative frame, receivers
Refbacks
There are currently no refbacks.
DOCT-US
ISSN: 2065-3247
------------------------------------------------------------------------------------------------------------------------------------------------------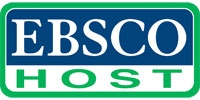 ------------------------------------------------------------------------------------------------------------------------------------------------------
Publicaţie periodică finanţată prin
Proiectul POS DRU "Doctoral Burses at USV",
Contract de Finanţare POS DRU/6/1.5/S/22