Les enjeux de la traduction. L'œuvre de Marcel Proust
Abstract
The translation proves itself a matter of an extreme difficulty when it comes about of a work as that of the great novelist of the XXth century, Marcel Proust. His style, with long phrases, a rhythm compared with the author's breath and the words that he uses, puts the translator in a difficult situation of choice. Our article proposes to analyze a few problems of translation and the solutions adopted by the three translators who dared to bend over this novel: Irina Mavrodin, the great Rumanian translator who succeeded in rendering us the entire novel of Marcel Proust in a work that took her 15 years, Vladimir Streinu and Radu Cioculescu whose translation was continued by his wife, Eugenia Cioculescu. We also propose ourselves to make a comparative analysis of the three Rumanian versions.
Keywords
translation, style, translator, comparative analysis
Refbacks
There are currently no refbacks.
DOCT-US
ISSN: 2065-3247
------------------------------------------------------------------------------------------------------------------------------------------------------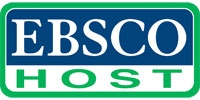 ------------------------------------------------------------------------------------------------------------------------------------------------------
Publicaţie periodică finanţată prin
Proiectul POS DRU "Doctoral Burses at USV",
Contract de Finanţare POS DRU/6/1.5/S/22