Le côté didactique de la transmission de l'information
Abstract
The transmission of information is the most important purpose of mass-media which influences the public by educating it. There is a didactic dimension of this process as the media discourse, just like the didactic one, uses didactic procedures like explanation, definition, exemplification or analogy in order to draw and maintain the public's attention. In addition, the journalist appeals to other voices (sources of information) as to prove the authenticity of his discourse and involves the reader in his discourse by anticipating his questions concerning the subject that is being treated.
Keywords
didacticity, explanation, definition, reformulating, exemplification, dialogism, intertext
Refbacks
There are currently no refbacks.
DOCT-US
ISSN: 2065-3247
------------------------------------------------------------------------------------------------------------------------------------------------------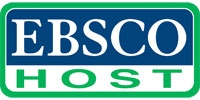 ------------------------------------------------------------------------------------------------------------------------------------------------------
Publicaţie periodică finanţată prin
Proiectul POS DRU "Doctoral Burses at USV",
Contract de Finanţare POS DRU/6/1.5/S/22