A Computer Simulation of Two Piston Stirling Engine
Abstract
This paper presents a computer simulation of two piston Stirling engine in Two Piston Stirling Engine Simulator software by JLB Enterprises and the influence of the phase angle on the operating characteristics. It also presents the conclusions regarding the phase angle influence on the p-V diagrams of this type of engine and the best position of the pistons for obtaining the best efficiency of the two piston Stirling engine.
Keywords
Stirling engine, Stirling cycle, regenerator, p-V diagram, computer simulation
Refbacks
There are currently no refbacks.
DOCT-US
ISSN: 2065-3247
------------------------------------------------------------------------------------------------------------------------------------------------------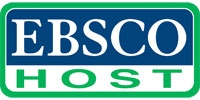 ------------------------------------------------------------------------------------------------------------------------------------------------------
Publicaţie periodică finanţată prin
Proiectul POS DRU "Doctoral Burses at USV",
Contract de Finanţare POS DRU/6/1.5/S/22