The History of Pinus banksiana Lamb Cultures in Bucovina
Abstract
Due to the increasing need of wood, many European countries, among which Romania, decided to introduce in their cultures some exotic quickly growing species such as Pinus banksiana Lamb, Pinus strabus, etc. Originally from the North of America, Pinus banksiana Lamb was introduced in Bucovina too, in the forest ranges from Frasin, Pojorata, Berehomet (in Ukraine) and not only. The troubled history of Bucovina, from the period when it was conquered by the Austro- Hungarian Empire and even after that, led to the disappearance of large areas of superior wood. The appearance of low quality soil determines the forestry specialists to introduce Pinus banksiana, as a consequence of its ability to vegetate on poor soils, with a big skeleton content. The aim was to give economical value to those lands on which the cultures were introduced, because Pinus banksiana did not get timber of a high quality here.
Keywords
Pinus banksiana Lamb, exotic species, colonization.
Refbacks
There are currently no refbacks.
DOCT-US
ISSN: 2065-3247
------------------------------------------------------------------------------------------------------------------------------------------------------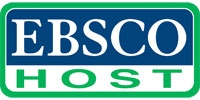 ------------------------------------------------------------------------------------------------------------------------------------------------------
Publicaţie periodică finanţată prin
Proiectul POS DRU "Doctoral Burses at USV",
Contract de Finanţare POS DRU/6/1.5/S/22