A Land Cover Separability Analysis on Aerial Digital Images
Abstract
The ground level analysis of land cover, though very accurate, has a punctual character and the observations are difficult to extrapolate to broad scale extent. The Corine Land Cover European program used low and medium spatial resolution satellite images to discern between different land uses and land covers, mapping these areas within a European database. The use of high sensitivity airborne sensors lowered the level of analysis and offered capabilities for small scale mapping of different reflective surfaces. The LPIS National Program (Land Parcel Identification System) offers the possibility of land cover/use analysis on a national level for the year 2005 (year of the flight). The issues that have to be considered in the automatic analysis of these images are related to the different seasons of the image taking and different sensors involved. The paper proposes to perform an analysis of the spectral response in the visible part of the electromagnetic spectrum. The analysis shows low separability of the different vegetation classes, especially in the forested areas (the infrared band is not taken into account). The study shows a good separation of the artificial lands, especially settlements, arable land and orchards. Additional information can be processed using interactive photointerpretation of the images.
Keywords
aerial photos, land cover, land use, separabilityA Land Cover Separability Analysis on Aerial Digital Images
Refbacks
There are currently no refbacks.
DOCT-US
ISSN: 2065-3247
------------------------------------------------------------------------------------------------------------------------------------------------------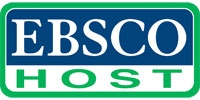 ------------------------------------------------------------------------------------------------------------------------------------------------------
Publicaţie periodică finanţată prin
Proiectul POS DRU "Doctoral Burses at USV",
Contract de Finanţare POS DRU/6/1.5/S/22