Le stade actuel concernant la protection de l'huile isolante contre l'oxydation
Abstract
Electrical insulating oils are used as cooling medium in transformers and dielectric, for cooling and extinguishing of electric arc in switches, etc. Operating conditions of electrical equipment affect the electrical properties of oils determining their aging. Some original solutions for electrical protection against oil oxidation are presented in this paper.
Keywords
oxidation, aging, protection reconditioning
Refbacks
There are currently no refbacks.
DOCT-US
ISSN: 2065-3247
------------------------------------------------------------------------------------------------------------------------------------------------------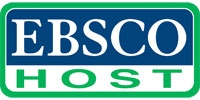 ------------------------------------------------------------------------------------------------------------------------------------------------------
Publicaţie periodică finanţată prin
Proiectul POS DRU "Doctoral Burses at USV",
Contract de Finanţare POS DRU/6/1.5/S/22