L'Ellipse dans quelques constructions infinitivales chez Tahar Ben Jelloun
Abstract
In this paper we argue that the infinitive in the narrative discourse can be elliptical when the infinitival independent constructions need an antecedent or a postcedent to establish the coherence of the discourse. Having the narrative discourse of Tahar Ben Jelloun for background, we study some particular cases in which the infinitive requires a contextual recovery.


Keywords
infinitive, ellipsis, narrative, independent construction, recovery
Refbacks
There are currently no refbacks.
DOCT-US
ISSN: 2065-3247
------------------------------------------------------------------------------------------------------------------------------------------------------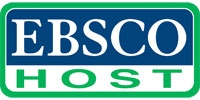 ------------------------------------------------------------------------------------------------------------------------------------------------------
Publicaţie periodică finanţată prin
Proiectul POS DRU "Doctoral Burses at USV",
Contract de Finanţare POS DRU/6/1.5/S/22