Rôle du stéréotype dans la construction de l'ethos politique féminin
Abstract
Our paper deals with the concept of feminine political ethos connected with the concept of stereotype. Defined as 'an image or an idea of a particular person or thing that has become fixed through being widely held' (Concise Oxford Dictionary, 1999:1408) the concept of stereotype is part of our social imaginary and it plays a crucial part in establishing marks and patterns for each individual. Our aim is to prove the importance of the stereotype in the presentation of the feminine self in the political world, where women are still judged according to their traditional representations.


Keywords
Stereotype, discourse, pre-discursive ethos, discursive ethos, sociodiscursive imaginary
Refbacks
There are currently no refbacks.
DOCT-US
ISSN: 2065-3247
------------------------------------------------------------------------------------------------------------------------------------------------------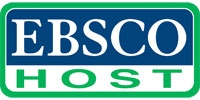 ------------------------------------------------------------------------------------------------------------------------------------------------------
Publicaţie periodică finanţată prin
Proiectul POS DRU "Doctoral Burses at USV",
Contract de Finanţare POS DRU/6/1.5/S/22