Une descente en Enfer: le fantastique hébertien dans Les Enfants du Sabbat
Abstract
This study discusses the fantastic in Anne Hébert`s novel Les Enfants du sabbat under different aspects: mythical, psychoanalytical, religious, etc. Strongly impregnated with myths, the specified novel is also tributary to the dream, romantic legacy by excellence, which is enriched by its psychoanalytical dimension. Swarming with multiple significations which send us to pagan and Christian religious, Anne Hébert`s novel is an exemplary work by its affiliation to modern fantastic, where the evil becomes an omni-presence that launches a long series of strange and awestruck events.
Keywords
fantastic, myth, dream, psycho-analysis, religion, evil
Refbacks
There are currently no refbacks.
DOCT-US
ISSN: 2065-3247
------------------------------------------------------------------------------------------------------------------------------------------------------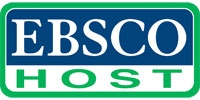 ------------------------------------------------------------------------------------------------------------------------------------------------------
Publicaţie periodică finanţată prin
Proiectul POS DRU "Doctoral Burses at USV",
Contract de Finanţare POS DRU/6/1.5/S/22