Assia Djebar vue par les Roumains
Abstract
Assia Djebar has her place of honor in the francophone literature, being called "The Great Woman of Maghreb". Her literary work is complex and contains novels (La Soif, La Femme sans sépulture, Les Impatients), short stories (Femmes d'Alger dans leur appartement) and poetry (Poèmes pour une Algérie heureuse). This article is a short study of the translations of Assia Djebar`s literary work in Romania by Alexandru Brumaru and Elena-Brânduşa Steiciuc. The paper also explores excerpts from two important novels and presents a comparative analysis between the two Romanian versions.
Keywords
francophone literature, translation, translator, Arabian items, Arabian culture, symbols
Refbacks
There are currently no refbacks.
DOCT-US
ISSN: 2065-3247
------------------------------------------------------------------------------------------------------------------------------------------------------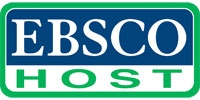 ------------------------------------------------------------------------------------------------------------------------------------------------------
Publicaţie periodică finanţată prin
Proiectul POS DRU "Doctoral Burses at USV",
Contract de Finanţare POS DRU/6/1.5/S/22