Alexandru Talex – The Translator of Panait Istrati into Romanian
Abstract
For Panaït Istrati, the translation of his writings into Romanian has a major importance. Translating is equivalent, in his case, with the redefinition of his Romanian identity. The author auto-translated five of his books and he has imagined a theory of translation that he left as a model for other translators of his work. Alexandru Talex is the most complete translator of Istrati`s literary works. His remarkable efforts resulted in a prominent number of translations and thorough study of Panaït Itrati's work.


Keywords
Translation project, translation position, complete translator
Refbacks
There are currently no refbacks.
DOCT-US
ISSN: 2065-3247
------------------------------------------------------------------------------------------------------------------------------------------------------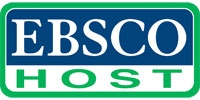 ------------------------------------------------------------------------------------------------------------------------------------------------------
Publicaţie periodică finanţată prin
Proiectul POS DRU "Doctoral Burses at USV",
Contract de Finanţare POS DRU/6/1.5/S/22