Experimental Determination of Maximum Intermolecular Force in Lubricating Oils
Abstract
There are theoretical studies trying to explain the experimentally observed rheological behaviour of oils inside lubricating films by means of molecular interaction potential and a general theory of viscosity. One of the most important parameters of the intermolecular potential is the maximum intermolecular force. Besides operating parameters, this force depends essentially on the substance. Two test rigs were built aiming to measure the maximum intermolecular force either in the lubricant bulk or in thin films. A series of measurements were performed on two lubricants, namely T90EP and Axial 20W40, at atmospheric pressure and temperatures ranging from 30 to 80 degrees centigrade.


Keywords
Potential, maximum intermolecular force, thin film, bulk, disk, temperature.
Refbacks
There are currently no refbacks.
DOCT-US
ISSN: 2065-3247
------------------------------------------------------------------------------------------------------------------------------------------------------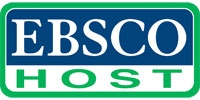 ------------------------------------------------------------------------------------------------------------------------------------------------------
Publicaţie periodică finanţată prin
Proiectul POS DRU "Doctoral Burses at USV",
Contract de Finanţare POS DRU/6/1.5/S/22