Biotechnological Production of Bioethanol from Different Feedstocks: A Review
Abstract
The present work deals with the biotechnological production of bioethanol from different raw materials. Bioethanol, which is derived from sucrose, starchy, cellulosic and lignocellulosic biomass, is becoming important as an alternative fuel due to diminishing petroleum resources and environmental impacts. The different technologies for producing bioethanol from sucrose (mainly sugar cane), starchy materials, cellulosic and lignocellulosic biomass are described along with the major research trends for improving them.

Keywords
Bioethanol, sugar, starch, α-amylase, biomass
Refbacks
There are currently no refbacks.
DOCT-US
ISSN: 2065-3247
------------------------------------------------------------------------------------------------------------------------------------------------------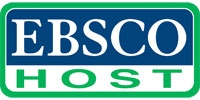 ------------------------------------------------------------------------------------------------------------------------------------------------------
Publicaţie periodică finanţată prin
Proiectul POS DRU "Doctoral Burses at USV",
Contract de Finanţare POS DRU/6/1.5/S/22