Corporate Socially Responsible Practices In the Context of Romanian Forest-Based Industries
Abstract
The business' voluntary adoption of ethical behavior is becoming more and more important worldwide, as it is seen as having a significant potential in fighting with social and environmental problems. In Romania, Corporate Social Responsibility (CSR) is a quite new concept. The Romanian forestry sector can be considered a privileged sector for the adoption of such kinds of voluntarily tools, due to the fact that it faces problems like: deforestation, illegal logging and corruption. The main objective of this study is to find out the extent to which multinational and large companies in the Romanian forest-based industries sector take into account social and environmental issues into their operations. The specific objectives are: to assess the managerial perspective on CSR, to describe the engagement in social responsible activities and to find out if CSR is embedded in companies' management strategy. Six semi-structured interviews have been conducted with the managers of six leading companies in the wood sector, operating in the region with the highest surface covered by forest in the country. The empirical findings suggest that the interviewed managers do not yet recognize a general need for CSR. The understanding and practices of CSR are anchored in the field of philanthropic actions. With one exception, CSR is perceived as an additional activity added to the mainstream operations, thus not being integrated into the core business strategies. Further, in interviewed managers' opinion, the environmental protection is not an element that needs significant consideration.


Keywords
Corporate Social Responsibility, Romania, forest-based industries, Multinationals, business, society, environment.
Refbacks
There are currently no refbacks.
DOCT-US
ISSN: 2065-3247
------------------------------------------------------------------------------------------------------------------------------------------------------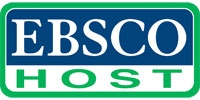 ------------------------------------------------------------------------------------------------------------------------------------------------------
Publicaţie periodică finanţată prin
Proiectul POS DRU "Doctoral Burses at USV",
Contract de Finanţare POS DRU/6/1.5/S/22