UPON FINITE LENGTH LINE CONTACTS BETWEEN NONLINEAR ELASTIC BODIES
Abstract
The paper reveal some studies conducted on infinite length line contacts between nonlinear elastic bodies and proposes several applications for the study of finite length line contacts between such bodies. The determined numerical values for contact half-width and maximum contact pressure at different load levels are graphically represented and then compared with ones obtained for the case of elastic bodies in contact. Evolution of contact half-width and maximum pressure with load are presented too.
Keywords
line contact, nonlinear elasticity, linear elasticity, pressure distribution, end effect
References
I., A., Polonsky, L.,M., Keer, A numerical method for solving rougth contact problems based on the multi-level multi-summation and Conjugate gradient techniques., Wear, 231, pp206-219, 1999.
S.,Cretu, E., Antaluca, O.,Cretu, The study of non-hertzian concentrated contacts by a GC-DFFT technique, Annals of "Dunarea de jos"University, Galati vol1,Fascicole VIII, 2003.
M.,J.,Hartnett, The analysis of contact stress in rolling element bearings, ASME Journal of Lubrification Technoligy, vol.101,1,105-109, 1979.
P.,Sainsot, Analyse du contact entre dantures d'angrenages cylindriques du reducters, These du doctorat,INSA Lyon,1989.
D., Grădinaru, E., Diaconescu, S., Spanu, Numerical and experimental research concerning finite length line contact, Acta Tribologica, Vol 14, ISSN 1220-8434, 2006
S.,Spînu, E., Diaconescu, Numerical simulation f elastic conforming contacts under eccentric loading., Proccedings of the STLE/ASME International Joint Tribology Conference IJTC2008, October 2008, Miami ,Florida, USA
Y.,Tatara, 1991, On Compression of Rubber Elastic Sphere Over a Large Range of Displacements, part 1: Theoretical Study, Journal of Engineering Materials Technology, Vol 113, 3, 285-291.
E. Diaconescu, F.,Ciutac, 2008, The Elastic Normal Contact Between Revolution Rubber Bodies, Proc. Intnl. Conf. VAREHD 14, Suceava,7 pp on CD.
K.L. Johnson, Contact Mechanics, Chambridge University Press, 1985.
E., Diaconescu, Static line contact of rubber coated bodies, VAREHD15, Suceava, 6-8 May 2010.
H., Hertz, Uber die Beruhrung fester elasticher Korper.J.reine und angewandte Mathematik,92,156-171.
Refbacks
There are currently no refbacks.
DOCT-US
ISSN: 2065-3247
------------------------------------------------------------------------------------------------------------------------------------------------------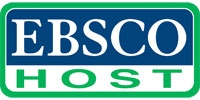 ------------------------------------------------------------------------------------------------------------------------------------------------------
Publicaţie periodică finanţată prin
Proiectul POS DRU "Doctoral Burses at USV",
Contract de Finanţare POS DRU/6/1.5/S/22