A Study of QoS Principles Applied in Linux
Abstract
This work is a study regarding general QoS principles with a direct application at the QoS technologies used by Linux operating systems for traffic control. The performance of many network applications such as video conferencing, voice over IP, Internet IP or video on demand depends highly on the quality of network connections. Network parameters like packet loss, delay and delay variations are important to describe network performance. Since the applications have different QoS (Quality of Service) needs, there are many implementations of QoS mechanism. Further I shall discuss some of these that are encountered in the case of Linux operating systems.


Keywords
Quality of Service, traffic control, Linux queueing discipline, Hierarchical Token Bucket.
Refbacks
There are currently no refbacks.
DOCT-US
ISSN: 2065-3247
------------------------------------------------------------------------------------------------------------------------------------------------------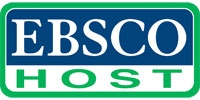 ------------------------------------------------------------------------------------------------------------------------------------------------------
Publicaţie periodică finanţată prin
Proiectul POS DRU "Doctoral Burses at USV",
Contract de Finanţare POS DRU/6/1.5/S/22