Experimental research on electrical resistance of microcontacts
Abstract
Contact resistance between two surfaces is dependent on conductive properties of the materials, applied load, current and geometry of the contacting bodies. The present paper illustrates some experimental investigations conducted in order to measure electrical contact resistance for gold plated microcontacts in a dynamic loading regime and for a constant current.
Keywords
experimental device, micro-contact, electrical contact resistance, contact load, current
Refbacks
There are currently no refbacks.
DOCT-US
ISSN: 2065-3247
------------------------------------------------------------------------------------------------------------------------------------------------------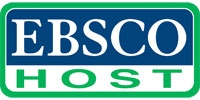 ------------------------------------------------------------------------------------------------------------------------------------------------------
Publicaţie periodică finanţată prin
Proiectul POS DRU "Doctoral Burses at USV",
Contract de Finanţare POS DRU/6/1.5/S/22