La valorisation du texte littéraire dramatique dans la didactique du FLE
Abstract
This article is an attempt to show the way how a dramatic literary text can be valued in the teaching/learning of the FFL to the learners beginners. Our activities will be designed around a piece of text taken from the "The Lesson" by Eugene Ionesco.
Keywords
teaching of FFL, dramatic text, communication, teaching and learning.
References
Albert M.-C., Souchon M., Les textes littéraires en classe de langue, Hachette, Paris, 2000.
Cuq, Jean-Pierre et al., Dictionnaire de didactique du FLES, CLÉ International, Paris, 2003.
Dubois, Jean et al., Dictionnaire de linguistique, Larousse, Paris, 2002.
Eco, Umberto, Lector in fabula, Le rôle du lecteur, ou, La coopération interprétative dans les textes narratifs, Grasset &Fasquelle, Paris, 1985.
Gagim, Ion, Ştiinţa şi arta educaţiei muzicale, Editura ARC, Chişinău, 2007.
Greimas, Algirdas-Julien, Courtès, Joseph, Sémiotique : dictionnaire raisonné de la théorie du langage, Hachette, Paris, 1993.
Guzun, Maria, Les nouvelles technologies éducatives utilisées dans l'enseignement/l'apprentissage du français. Cours de méthodologie, Éditions Université Pédagogique d'État « Ion Creangă », Chişinău, 2003.
Ionesco, Eugène, La Leçon, Éditions Gallimard, Paris, 1954.
Pavis, Patrice, Dictionnaire du théâtre, Messidors/Éditions Sociales, Paris, 1987.
Payet, Adrien, Activités théâtrales en classe de langue, CLE International, Paris, 2010.
Ubersfeld, Anne, Lire le théâtre, Éditions Sociales, Paris, 1977.
Refbacks
There are currently no refbacks.
DOCT-US
ISSN: 2065-3247
------------------------------------------------------------------------------------------------------------------------------------------------------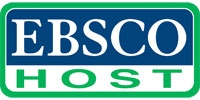 ------------------------------------------------------------------------------------------------------------------------------------------------------
Publicaţie periodică finanţată prin
Proiectul POS DRU "Doctoral Burses at USV",
Contract de Finanţare POS DRU/6/1.5/S/22