Design and development of a RFID reader with carrier frequency of 125 KHz
Abstract
This paper presents the development of a low frequency Radio Frequency Identification transceiver system aimed at providing non-contact solutions for identifying, monitoring, and tracking people, animals, and objects. The communication between Radio Frequency Identification reader and transponder is done wireless. When the transponder is placed in the electromagnetic field emitted by the RFID reader antenna, it is activated and the information stored is transmitted in digital form by modulating the field emitted by the reader antenna. Various antenna configurations were analyzed and the optimal configuration was chosen for the implementation.
Keywords
RFID Reader, Antenna, microcontroller system, transceiver, graphic interface.
References
AGRAWAL P., BHARGAVA N., CHANDRASEKHAR C., et al. The MIT ID Card System: Analysis and Recommendations, MIT, Tech. Rep., December 2004
ROPPONEN A., RIMMINEN H., SEPPONEN R., Robust System for Indoor Localisation and Identification for the Health Care Environment, Wireless Personal Communications, Springerlink, 2010
POPA V, COCA E., DIMIAN M – "Applications of RFID Systems - Localization and Speed Measurement", chapter 8 în "Radio Frequency Identification Fundamentals and Applications, Bringing Research to Practice", Intech Publisher, Wien, (pp. 113-130), 2010.
WILLIS S., HELAL S., LFID information grid for blind navigation and wayfinding, In Proceedings ninth IEEE international symposium on wearable computers (ISWC'05) (pp. 34–37) Osaka, Japan, 2005
HIHNEL D., BURGARD W., FOX D., et al. Mapping and localization with LFID technology. In Proceedings IEEE international conference on robotics & Automation (pp. 1015–1020) New Orleans, LA, 2004.
NGAI E. W. T., POON J. K. L., SUK F. F. C., NG C. C., Design of an RFID-based Healthcare Management System using an Information System Design Theory, Information Systems Frontiers, Springerlink 2009
FINKENZELLER K., RFID Handbook (second edition), 2003, ISBN 0-470-84402-7
MLX90109 Datasheets from MELEXIS available at: www.melexis.com
Atmega8L Datasheets from Atmel available at:
www.atmel.com/dyn/resources/prod_documents/2486s.pdf
FT232RL Datasheets from FTDI available at: www.ftdichip.com/Documents/DataSheets/DS_FT232R.pdf
Refbacks
There are currently no refbacks.
DOCT-US
ISSN: 2065-3247
------------------------------------------------------------------------------------------------------------------------------------------------------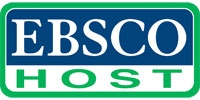 ------------------------------------------------------------------------------------------------------------------------------------------------------
Publicaţie periodică finanţată prin
Proiectul POS DRU "Doctoral Burses at USV",
Contract de Finanţare POS DRU/6/1.5/S/22