L'Amant; L'espace de L'Autre et le Plaisir du Texte
Abstract
Marguerite Duras was born in Indochina in 1914 and died in Paris in 1996. Between these two polarities of her life all the major themes of her work find their place. Duras inscribed the condition of one who could never choose between Asia and Europe, to the extent that this ambivalence forms the nucleus of her literature. This major paradox of Duras' oeuvre is quintessentially expressed in her most famous work L'Amant. Here, the distinction between the personal space and the space of the other seems to disappear.
My paper is an attempt to prove that in Duras' oeuvre the tension between the European self and the Asian other does not fall under the category broadly defined as Orientalism (Said, 1978). Rather, Duras integrates them into a constant monologue, whose ultimate meaning is to generate the pleasure of reading. Borrowing some of the key elements of Said's theory and also drawing on Homi Bhabha's notion of hybridity, I will show that Duras' literature is an enduring example of how the personal space and the space of the other can be reconciled in the name of what Roland Barthes called le plaisir du text.
Refbacks
There are currently no refbacks.
DOCT-US
ISSN: 2065-3247
------------------------------------------------------------------------------------------------------------------------------------------------------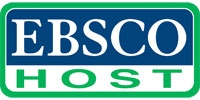 ------------------------------------------------------------------------------------------------------------------------------------------------------
Publicaţie periodică finanţată prin
Proiectul POS DRU "Doctoral Burses at USV",
Contract de Finanţare POS DRU/6/1.5/S/22