Le théâtre de Jean-Luc Lagarce : une écriture circulaire ou une dramaturgie en ricochets
Abstract
If according to Aristotle, the function of the dramatic art culminates in catharsis, ie, the purgation of certain feelings such as fear or piety which are judged harmful to man in society, it is also true that in order to achieve it, that same art must contextualize these feelings, integrate them into a probable situation likely to enable an identification by the viewer. Ultimately, the story will allow to trigger feelings, then identification and purgation. Now, it seems that contemporary theatre has mistreated story to focus on the form. What is happening then with the purpose of theatre? We will try to analyse in this paper a new form of theatrical writing and its dramatic consequences whose form merges with the content, whose circularity is the dramatic core. The theatre of Jean-Luc Lagarce has the specificity to bring an unprecedented focus through a new writing technique. We will study the writing from Lagarce and its purposes through his work 'Règles du savoir-vivre dans la société moderne', (1994).
Keywords
circularity, contagion, wave, central situation, rebound
Refbacks
There are currently no refbacks.
DOCT-US
ISSN: 2065-3247
------------------------------------------------------------------------------------------------------------------------------------------------------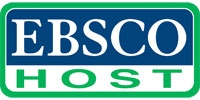 ------------------------------------------------------------------------------------------------------------------------------------------------------
Publicaţie periodică finanţată prin
Proiectul POS DRU "Doctoral Burses at USV",
Contract de Finanţare POS DRU/6/1.5/S/22