La Fontaine et la réécriture des sources
Abstract
At the beginning, the fable was a moral parable attached to a stark didactism. The metamorphosis of the genre initiated by Jean de La Fontaine in Century classic granted to the apologue a dimension of a poetic work elaborated at the aesthetics and ethics levels.
Keywords
Apologue, ethics, aesthetics, fable, novel
Refbacks
There are currently no refbacks.
DOCT-US
ISSN: 2065-3247
------------------------------------------------------------------------------------------------------------------------------------------------------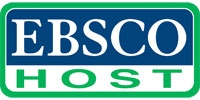 ------------------------------------------------------------------------------------------------------------------------------------------------------
Publicaţie periodică finanţată prin
Proiectul POS DRU "Doctoral Burses at USV",
Contract de Finanţare POS DRU/6/1.5/S/22