Aspects concernant l'étymologie des toponymes dans la valée moyenne de la rivière de Siret
Abstract
This study presents theoretical and applicative aspects of the place names of towns located in the middle valley of Siret River. The work tries to summarize the details of all the geographic, historical, social and demographic elements that essentially determine the dialectic configuration of the middle region of the Siret River, and the presentation of investigated linguistic facts, the phonetic aspects of morpho-syntactic or lexical items. On the other hand, this region representing the northeast of Bukovina, a territory where most of the villages that were settled and developed in the birthplace of the Siret River, located very close to Ukraine, shows a strong Slavic influence, more pronounced as compared to other municipalities in Moldova, with respect to place names and to the dialectal level. Thus, although some villages have changed their names during the time, the native inhabitants still call by their old names.
Keywords
toponym, toponym etymology, regionalism, demographic area, ethnic and linguistic variety, denominative motivation, social settlement names, descriptive settlement names
Refbacks
There are currently no refbacks.
DOCT-US
ISSN: 2065-3247
------------------------------------------------------------------------------------------------------------------------------------------------------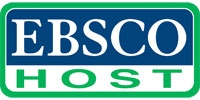 ------------------------------------------------------------------------------------------------------------------------------------------------------
Publicaţie periodică finanţată prin
Proiectul POS DRU "Doctoral Burses at USV",
Contract de Finanţare POS DRU/6/1.5/S/22