De l'enfance tragique dans Allah n'est pas obligé de Kourouma: entre guerre et représentation littéraire de l'horreur
Abstract
I intend to study in Allah n'est pas obligé the literary representation of horror. This text of Kourouma focusing on the African childhood, can locate the levels of involvement of the war in the structuring of the character identity, especially of Birahima, the novel's hero. But it also helps to assess areas of confluence called "mixed zone" in the representation of the human and where the philosophical aspects of esse appear as central to human phraseology struck by the Real, that of horror, which is out of control. It's the whole point of this article based on rich textual information to suggest another possible sociopolitical, historical and anthropological reading of the African trauma.
Keywords
child soldiers, war, tragedy, identity, horror, writing, violence, aesthetic disaster
Refbacks
There are currently no refbacks.
DOCT-US
ISSN: 2065-3247
------------------------------------------------------------------------------------------------------------------------------------------------------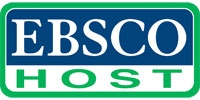 ------------------------------------------------------------------------------------------------------------------------------------------------------
Publicaţie periodică finanţată prin
Proiectul POS DRU "Doctoral Burses at USV",
Contract de Finanţare POS DRU/6/1.5/S/22