La spécificité du discours scientifique géographique aux valences didactiques
Abstract
This article has the purpose to study the characteristics of the geographical- scientific speech with didactic valences. First of all, the geographical- scientific speech with didactic valences differs from other types of speech by the using of graphic and cartographic marks, which are specific to deciphering and learninggeography. In his speech, the geography teacher accepts the idea that the World with which he deals is not something given, but it results from the actions of the people who build the World that he has to describe and explains it only through representations references. The majority of these representations refer to the land space and this is why the recent phenomenon of professional training from the geographical point of view is consisting of territorial planning and sustainable development of the society in which we live. The geography shapes patterns by using geometrical figures and numbers. Throughout the speech we observe, examine, analyze, explain the subjective world, and build mental maps, representations of the living environment.
Keywords
descriptive, explanatory and argumentative speech, graphic and cartographic marks, the isotopy of the nature, verbal valence, emergent training field
Refbacks
There are currently no refbacks.
DOCT-US
ISSN: 2065-3247
------------------------------------------------------------------------------------------------------------------------------------------------------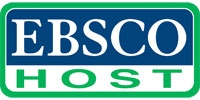 ------------------------------------------------------------------------------------------------------------------------------------------------------
Publicaţie periodică finanţată prin
Proiectul POS DRU "Doctoral Burses at USV",
Contract de Finanţare POS DRU/6/1.5/S/22