La voix d'Aïcha dans le roman djebarien Loin De Médine
Abstract
The novel Loin de Médine by Assia Djebar does not have to be read or analyzed as a simple historical novel. The author`s purpose is to narrate the birth of Islam and the reconstruction of a Muslim town, Médine, but the strongest and the most sharpened message is that of the creation, the foundation of a society, a civilization that will influence the destinies of many women. To better understand the condition and the roleof the Muslim woman at that time, we will present the special case of an extraordinary woman, very important for Mohammed, but also for the history of Islam: Aïcha, the beloved of the Prophete and one of the "voices" from the djebarien novel.
Keywords
Assia Djebar, Islam, Muslim woman, Aïcha, voice
Refbacks
There are currently no refbacks.
DOCT-US
ISSN: 2065-3247
------------------------------------------------------------------------------------------------------------------------------------------------------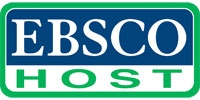 ------------------------------------------------------------------------------------------------------------------------------------------------------
Publicaţie periodică finanţată prin
Proiectul POS DRU "Doctoral Burses at USV",
Contract de Finanţare POS DRU/6/1.5/S/22