Traduction et retraduction en roumain des nouvelles de Prosper Mérimée
Abstract
This article presents Romanian translations and retranslations of Prosper Merimee's novels. The retranslation is not just a revision of a previous translation, but a necessity to update the linguistic and social conditions that mark the cultural evolution of each people.
Keywords
translation, retranslation, translator, adaptation, context
Refbacks
There are currently no refbacks.
DOCT-US
ISSN: 2065-3247
------------------------------------------------------------------------------------------------------------------------------------------------------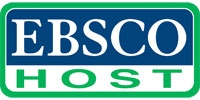 ------------------------------------------------------------------------------------------------------------------------------------------------------
Publicaţie periodică finanţată prin
Proiectul POS DRU "Doctoral Burses at USV",
Contract de Finanţare POS DRU/6/1.5/S/22