The influence of natural factors upon the frequency and the intensity of forest fires in Suceava County
Abstract
The paper identifies the natural factors, which act in the forests of Suceava County, and influence the risk of forest fire. In this respect, we performed a diagnosis in order to accurately determine the direction and the way in which the risk of fire is influenced. The work is based on data collected at the level of Suceava County. Thus, after a brief overview of the influence of natural factors upon the risk of forest fire, we treat them differently, according to the moment of their appearance, and the manifestation of the continuous or variable influence. The risk factors are presented and analyzed according to the physical size of the state parameters registered at the level of the county, according to their consequences upon the risk of fire in the mountain forests. Finally, the work examines the causal link between the action of the natural factors and the risk of forest fire in terms of fire frequency and intensity.
Keywords
forest fires, continuous action natural factors, variable action natural factors, fire frequency, fire intensity.
References
Dr. ing. Ion Barbu, Staţiunea Experimentală
de Cultura Molidului, Câmpulung
Moldovenesc, Influenţa factorilor staţionali
asupra intensităţii uscărilor în pădurile cu
brad din O.s. Solca.
Elena Chiriţă, "Defrişările, blestemul care
aduce inundaţii şi arşiţă", România liberă,
publicat la 03 Iul 2006.
I. Florescu, N. Nicolescu, Silvicultura, vol. I
Studiul Pădurii.
Col. ing. Pompiliu Balulescu, ing. Vasile
Calinescu, ing. Corneliu Iorgulescu si ing.
Valeriu Macris, Noţiuni de fizică şi chimie
pentru pompieri, Comandamentul Pompierilor
Bucuresti 1971.
P. Bălulescu, Stingerea incendiilor, Ed.
Tehnică, Bucureşti, 1981.
Direcţia Silvică Suceava, Date statistice din
arhiva proprie.
Centrul Meteorologic "Moldova", Iaşi, Date
statistice din arhiva proprie.
Inspectoratul General pentru Situaţii de
Urgenţă, Date statistice din arhiva proprie.
Inspectoratul pentru Situaţii de Urgenţă
"Bucovina" al judeţului Suceava, Date
statistice din arhiva proprie.
Refbacks
There are currently no refbacks.
DOCT-US
ISSN: 2065-3247
------------------------------------------------------------------------------------------------------------------------------------------------------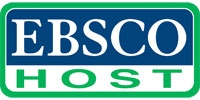 ------------------------------------------------------------------------------------------------------------------------------------------------------
Publicaţie periodică finanţată prin
Proiectul POS DRU "Doctoral Burses at USV",
Contract de Finanţare POS DRU/6/1.5/S/22