Bucevschi's Portraiture
Abstract
 Epaminoda Bucevschi was a painter who approached, with more or less success, numerous plastic topics. Even if a part of his plastic activity adopted an academic shape, sometimes impersonal, and Bucevschi lost his creation's identity in the immense mass of the international academic field, a great part of his talent "brings improvement to the aboriginal iconographic repertoire and, most of all, in the successive portraits of certain personalities of the time.3" His paint brush oscillated between the religious painting subjected many times to the spatial limits given by the fix surfaces (panels from iconostases, monumental parietal surfaces of different shapes – circular, rectangular, rhombic – etc.) and laic painting of easel. The artistic destiny carried Bucevschi far from the quartering within a singular topic, did not form a style, he followed his endowment, painting both portraits, religious or allegoric compositions, landscapes or genre paintings.
Keywords
Epaminonda Bucevschi, portrait, art history
Refbacks
There are currently no refbacks.
DOCT-US
ISSN: 2065-3247
------------------------------------------------------------------------------------------------------------------------------------------------------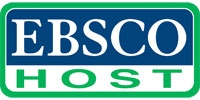 ------------------------------------------------------------------------------------------------------------------------------------------------------
Publicaţie periodică finanţată prin
Proiectul POS DRU "Doctoral Burses at USV",
Contract de Finanţare POS DRU/6/1.5/S/22