Romanian-Ukrainean Morphological Interferences
Abstract
In this analysis we intend to outline the main elements of Romanian-Ukrainean morphological interference. We are going to take into account the villages inhabited mainly by hutsul population in the NE of our country. The uniqueness of the morphological structure of the researched language variety is outlined in relation to the structure of the literary language (standard variety) and to the the structure of the related Bucovinean language varieties.
Keywords
morphological interferences, the noun, the pronoun, the adjective, the numeral, the adverb
Refbacks
There are currently no refbacks.
DOCT-US
ISSN: 2065-3247
------------------------------------------------------------------------------------------------------------------------------------------------------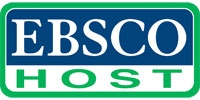 ------------------------------------------------------------------------------------------------------------------------------------------------------
Publicaţie periodică finanţată prin
Proiectul POS DRU "Doctoral Burses at USV",
Contract de Finanţare POS DRU/6/1.5/S/22