Religion et transgression du colonialisme dans le discours post-negritudien. L'exemple de Galerie infernale de Jean-Marie Adiaffi ADE.
Abstract
RESUME
La poésie de Jean-Marie Adiaffi a toujours été empreinte de mysticisme religieux et de philosophie traditionnelle africaine. Cet ensemble de valeurs qu'il désignait sous l'appellation de « Bossonisme » se mue en un courant idéologique pour alimenter ses œuvres comme ici dans Galerie infernale. Cette conception est pour lui l'occasion de neutraliser l'impact du colonialisme qui reste en tout état de cause une forme d'asservissement du Négro-africain. Dans ce procès dialectique sur les mœurs, les éthiques sociales, culturelles et religieuses, le poète allie blasphème et hérésie dans un jeu esthétique qui intensifie l'atmosphère poétique par des effets de sens à la limite du fantastique et du merveilleux.
Mot-clé : transgression ; hérésie ; blasphème ; bossonisme ; esthétique ; oralisme
SUMMARY
Jean-Marie Adiaffi's poetry was always printed by religious mysticism and by African traditional philosophy. This valuable set (group) which he(it) indicated(appointed) under the naming of "Bossonisme" moved in an ideological current to feed his(its) works as here in infernal Gallery. This conception is for him the opportunity (occasion) to neutralize the impact of the colonialism which remains in any case a shape of subjection of Négro-africain. In this dialectical trial on the customs, the social, cultural and religious ethics, the poet allies blasphemy and heresy in an aesthetic game which intensifies the poetic atmosphere by effects of sense(direction) on the verge of the fantasy and of the supernatural.
Keyword: malpractice; heresy; blasphemy; bossonisme; aesthetics; oralism
Refbacks
There are currently no refbacks.
DOCT-US
ISSN: 2065-3247
------------------------------------------------------------------------------------------------------------------------------------------------------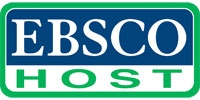 ------------------------------------------------------------------------------------------------------------------------------------------------------
Publicaţie periodică finanţată prin
Proiectul POS DRU "Doctoral Burses at USV",
Contract de Finanţare POS DRU/6/1.5/S/22