Reseau communicationnel et polyphonie au niveau du texte
Abstract
This paper aims to investigate the concept of polyphony as seen in the field of textual analysis. We are interested in how the multiple voices occuring within a text and apparentely pointing at one and the same speaker, function as a means of textual cohesion and coherence. In the same time it will be interesting to see how the speaker uses these voices to back up his ideas, to make the public join them and, in the same time, to build a credibile and reliable image of himself. 
Keywords
polyphony, network, political discourse, speaker
References
Adam, Jean Michel, La linguistique textuelle. Introduction à l'analyse textuelle des discours, Armand Colin, 2006.
Ducrot, Oswald, Le dire et le dit, Paris, Minuit, 1984.
Ducrot, Oswald, Schaeffer, Jean Marie, Nouveau dictionnaire encyclopédique des sciences du langage, Editions du Seuil, 1995.
Jeandillou, Jean, L'Analyse textuelle, Armand Colin, 2006.
Maingueneau, Dominique, Analyser les textes de communication, Armand Colin, 2005.
Maingueneau, Dominique, Analyse du discours, Hachette, 2000.
Maingueneau, Dominique, Nouvelles tendances en analyse du discours, Hachette, 1986.
Vlad, Carmen, Textul aisberg, Casa Cărţii de Ştiinţă, Cluj, 2000.
http://www.unige.ch/lettres/framo/enseignements/methodes/dialogisme/dpintegr.html consulté le 9 mai 2011
Refbacks
There are currently no refbacks.
DOCT-US
ISSN: 2065-3247
------------------------------------------------------------------------------------------------------------------------------------------------------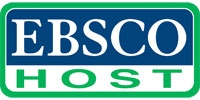 ------------------------------------------------------------------------------------------------------------------------------------------------------
Publicaţie periodică finanţată prin
Proiectul POS DRU "Doctoral Burses at USV",
Contract de Finanţare POS DRU/6/1.5/S/22