A Conceptual Aprroach to Language Contact: Bilingualism
Abstract
In studies of language contacts, the bilinguism represents a challenge to explore different relations established between social and linguistic aspects. In this paper, we will give a bit of background to the case of social and individual bilingualism, making an attempt to observe some of the linguistic consequences caused by this phenomenon. Bilingualism is tightly linked to identity, including ethnicity, behaviour, attitudes.  We have all witnessed different situations of language contacts, a defining feature of this process being the lexical borrowing, whose implications lead to lexical changes.
Keywords
language evolution, social bilingualism, individual bilingualism, identity, lexical borrowing, additive bilingualism, substractive bilingualism
References
Appel, René, Muysken, Pieter, Language Contact and Bilingualism, Amsterdam University Press, Amsterdam, 2005;
Bybee, John, Language, Usage and Cognition, Cambridge University Press, New York, 2010;
Fishman, J.B., Language and Ehtnicity, in Howard Giles (ed.) 'Language Ethnicity and Intergroup Relations', London Academic Press, 1977;
Fitch, W. Tecumseh, The Evolution of Language, Cambridge University Press, New York, 2010;
Matras, Yaron, Language Contact, Cambridge University Press, New York, 2009;
Siemund, Peter, Language contact, in 'Language Contact and Contact Languages', John Benjamins Publishing Company, Amsterdam, 2008;
Smith, Andrew, Smith Kenny, Ferrer I Cancho, Ramon (editors), The Evolution of Language, Proceedings of the 7th International Conference (EVOLANG 7), World Scientific Publishing, Singapore, 2008;
Thomason, Sarah, Language Contact, Edinburgh University Press, Edinburgh, 2001.
Refbacks
There are currently no refbacks.
DOCT-US
ISSN: 2065-3247
------------------------------------------------------------------------------------------------------------------------------------------------------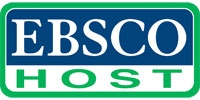 ------------------------------------------------------------------------------------------------------------------------------------------------------
Publicaţie periodică finanţată prin
Proiectul POS DRU "Doctoral Burses at USV",
Contract de Finanţare POS DRU/6/1.5/S/22