Features of liturgical language
Abstract
The article proposes a description of liturgical or religious language, a specific type of religious language style. Given its intractability innovation character, the liturgical language is characterized by a preserved archaic vocabulary in the worship books, with a special charm and a unique depth. The vocabulary of these books, is the keeper of the salvation message, it contains words with great power that will not stop changing lives until the end of the time. The liturgical word is a man's word to God, and most often embodies a prayer. It is a way of communication between the heaven and the Earth. Because the words come from the man, an imperfect creation, the main characteristic of these words is the imperfection. Full of symbolic connotation, the words are different from the secular and profane everyday language, in which it can be felt its influence. The religious language can be found in prayers and religious books. The prayer is the most expressive instrument of Christianity.
Keywords
the liturgical language, the liturgy, the liturgical prayer, the Orthodox ministry, the church's terminology.
References
Bălan, Ioan, Limba cărţilor bisericeşti, Tipografia Seminarului Greco-Catolic, Blaj, 1914.
Bria, Ion, Dicţionar de teologie ortodoxă, A-Z, Editura Institutului Biblic, Bucureşti,1994.
Charaudeau, Patrick, Langage et discours, Hachette, Paris, 1983.
Chivu, Gheorghe, Civilizaţie şi cultură. Consideraţii asupra limbajului bisericesc actual, Editura Academiei, Bucureşti, 1997.
Coteanu, I., Structura şi evoluţia limbii române (de la origini pînă la 1860), Editura Academiei, Bucureşti,1981.
Deleanu, Marcu Mihail, "Stilul religios al limbii române literare", în LL XLII, nr. 2, 1997, p. 28-39.
Munteanu, Eugen, Lexicologie biblică românească, Ed. Humanitas, Bucureşti, 2008.
Zafiu, Rodica, Diversitate stilistică în româna actuală, EUB, Bucureşti, 2001.
Refbacks
There are currently no refbacks.
DOCT-US
ISSN: 2065-3247
------------------------------------------------------------------------------------------------------------------------------------------------------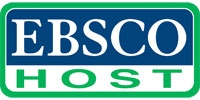 ------------------------------------------------------------------------------------------------------------------------------------------------------
Publicaţie periodică finanţată prin
Proiectul POS DRU "Doctoral Burses at USV",
Contract de Finanţare POS DRU/6/1.5/S/22