Le voyage comme quête de soi dans l'œuvre de la Princesse Marthe Bibesco
Abstract
here are several reasons which can determine a journey. The noble curiosity, as well as the thirst of knowledge can determine people to travel. It is known that a journey can educate and refine a young man and initiates him for future life. Then, regardless of the purpose, sacred or profane, a journey around the world will lead invariably to meeting ourselves. Her whole life, Princess Bibesco, was eager to travel. Being enthusiastic to discover new people and places, she was often lured by the power to escape from the paltry reality. This passion is retransmitted to many of her characters, or sometimes is written down in her journals. Because she is always looking forward to change and renewal, for Marthe Bibesco, each journey represents a new life and a new spiritual opening. Travelling implies rapture from one's normal life rhythm, and it often permits the narrator to discover the joys of being and the marvels of the world. Thus, travelling helps one to see matters in a new manner, to focus on the surroundings, to better discover one's own identity and the identity of others as well. The moment we become aware of what surrounds us, we become aware of ourselves. Therefore, travelling seems to become for Marthe Bibesco a way that conducts to noesis.
Keywords
Marthe Bibesco, journey, noesis, self discovery
Refbacks
There are currently no refbacks.
DOCT-US
ISSN: 2065-3247
------------------------------------------------------------------------------------------------------------------------------------------------------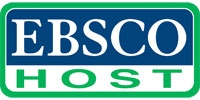 ------------------------------------------------------------------------------------------------------------------------------------------------------
Publicaţie periodică finanţată prin
Proiectul POS DRU "Doctoral Burses at USV",
Contract de Finanţare POS DRU/6/1.5/S/22