DOCT-US Journal -- Doctoral burses at USV
DOCT-US is the biannual publication of the Doctoral School of Stefan cel Mare University of Suceava. Our publication addresses both doctoral and postdoctoral researchers, as well as postgraduate programs coordinators in various research fields. DOCT-US welcomes papers in the form of research reports, case studies, research in progress and theoretical papers addressing doctoral and postdoctoral research themes or book reviews of recently published books, which will be included in one of the following sections: Engineering Sciences, Humanities and Social Sciences, Reviews and Lectures.
The languages of publication are English and French. DOCT-US appears both in print and as a free-access web journal. Every manuscript is assessed by at least two academics or field experts (from the Scientific Board).
Additional Content
Announcements
Call for papers - (DOCT-US 1/2012)

We invite you to submit the full-text version of your papers for the next number of the DOCT-US Journal, no later than 1st of June 2012.

All documents must be edited according to DOCT-US specific rules. Rules for publishing documents and templates can be found in Author Guidelines section.

*** It is mandatory to treat subjects using current publishing languages (English or French). All abstracts and keywords must be only in English. ***

Also, authors must provide the copyright for publication, as a supplementary file to the proposing paper, using the directions that can be found in Copyright Notice section.

Authors will be notified by the 21st of June 2012 about review results for their submissions.

Posted: 2012-02-14
More...
Vol 3, No 2 (2011): DOCT-US
Doctoral Burses at USV
Table of Contents
Articles
Engineering Sciences
Humanities and Social Sciences
DOCT-US
ISSN: 2065-3247
------------------------------------------------------------------------------------------------------------------------------------------------------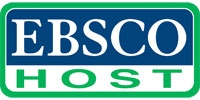 ------------------------------------------------------------------------------------------------------------------------------------------------------
Publicaţie periodică finanţată prin
Proiectul POS DRU "Doctoral Burses at USV",
Contract de Finanţare POS DRU/6/1.5/S/22